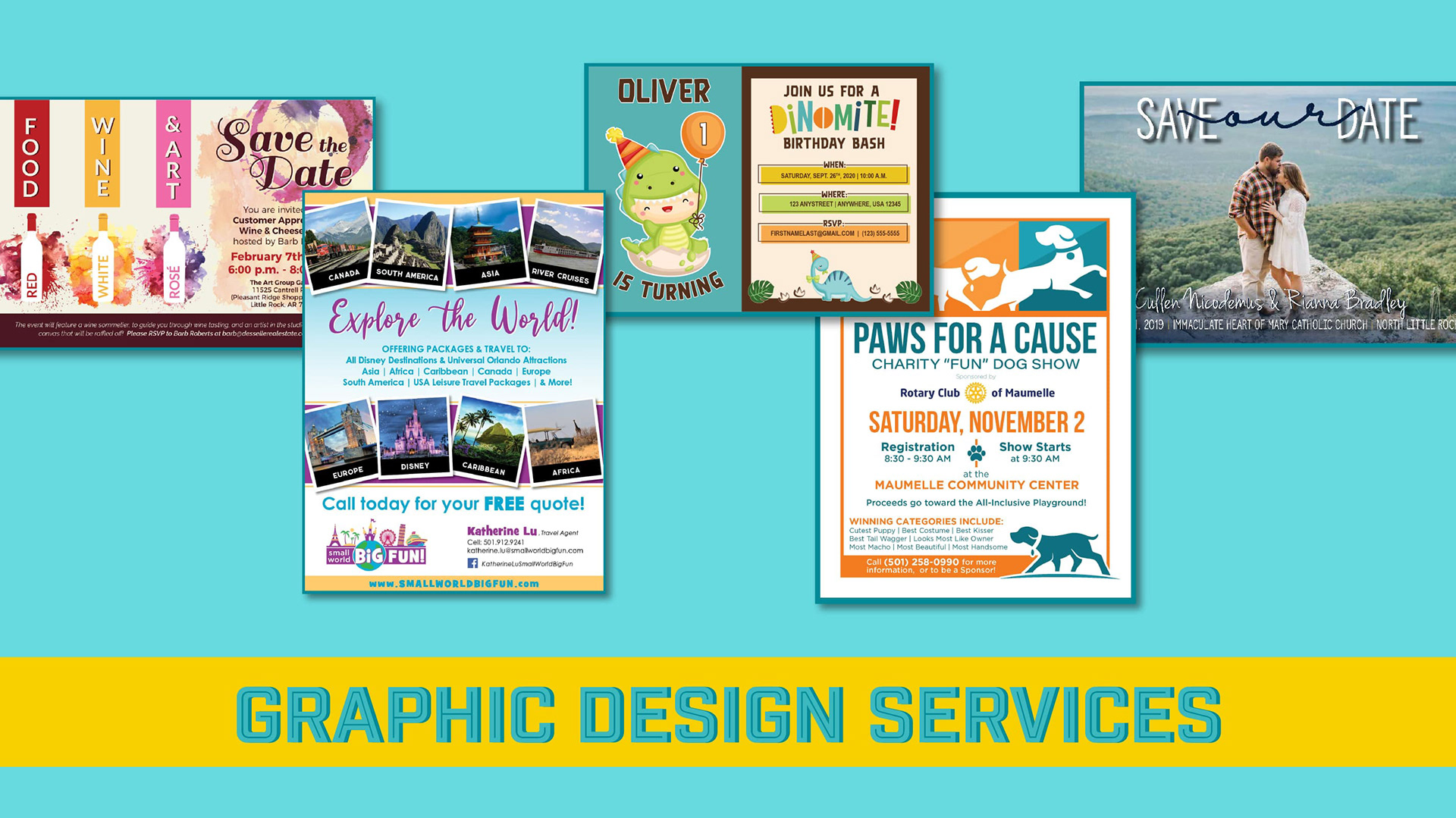 *GRAPHIC DESIGN SERVICES*
My main goal is to be able to design something that will serve its purpose in a visually satisfying way and to benefit my clients, and every job receives the same attention, regardless of size.  It doesn't matter if it's a business card or an 80 page program, the goal is the same - to exceed your expectations and deliver a quality product.  Design is usually perceived as super expensive, and although it can be sometimes, depending on the complexity of a project, it shouldn't be something that you feel is unattainable or out of reach. It should be perceived as an investment  It's not always about money, but I do like to eat so I do have to charge for my services. 
Creativity isn't just found in design, but also found in creative approaches to problem solving.  

​​​​​​​
I am a problem solver and a creative thinker, and I am determined to find a solution that works for you and make your idea a reality.  I can be your one stop shop for all your design needs and help you get the job done, and I can also facilitate the printing process or connect you with a trustworthy print/sign shop.  I look forward to working with you. Feel free to look around and see some samples of previous work, and contact me if you'd like to work together, have questions, or just to say Hi. 
Have an idea, but not sure how to make it a reality? 
Let's figure it out together!
Logo design and business branding.  

Visual identity standards and style guides.
From  business cards to signage, & beyond. If you can print it, chances are I have designed it and can help you! 
Social Media Graphics, Web Graphics, Email Marketing Graphics, Digital Publications, Posts, etc.
Please use the form below to request a tailored-to-you quote for your project, or submit a general inquiry. 
All submittals and inquiries are responded to as quick as humanly possible.
Thank you! Your information has been submitted. We try to address all inquiries as soon as humanly possible and look forward to that social interaction thing. :)